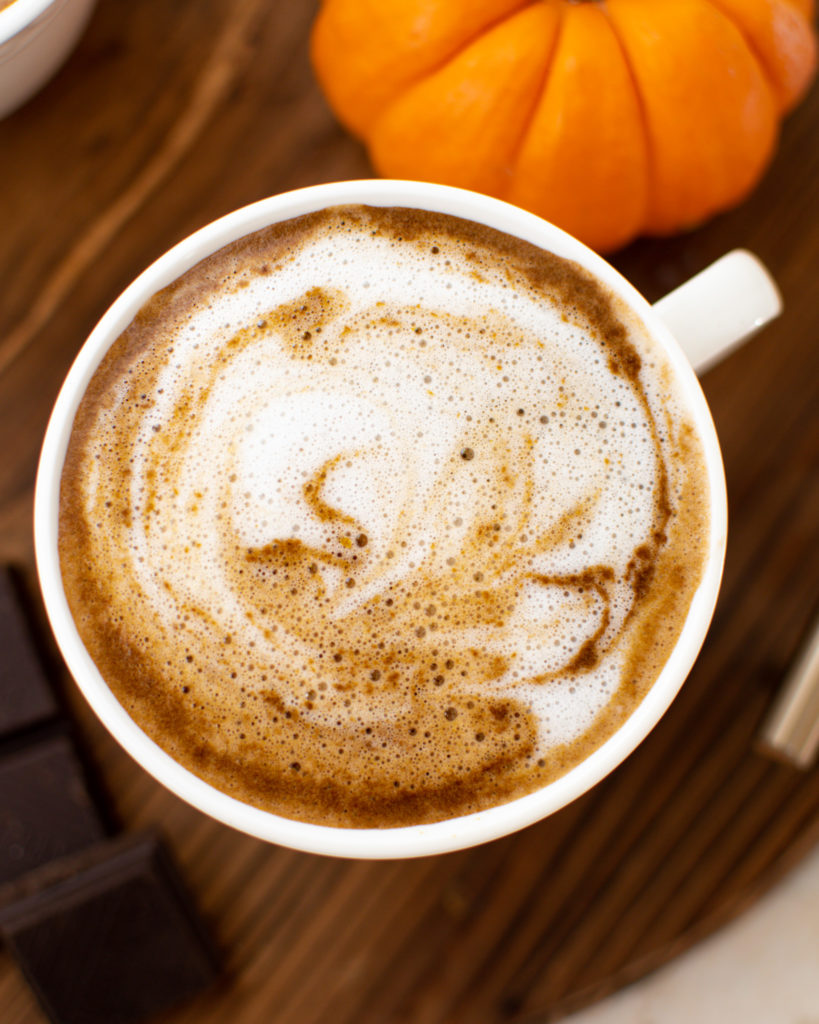 I've been writing a lot about how I have been loving simple recipes recently, and today's vegan pumpkin hot chocolate recipe is no exception! Hot chocolate is something that I missed a lot being vegan. When I first went vegan I couldn't figure out a way to make it taste good without all the added sugar. I am fully aware that there are plenty of vegan hot chocolates out there, but a vegan hot chocolate that is free of refined sugars is much harder to find. I tried to create a recipe from scratch for a very long time, but I struggled to get that perfect creamy and sweet hot chocolate flavor that we all know and love. This is where my latest obsession comes into play: CocoRinga Moringa Hot Chocolate.
I am pleased to share with you that the wait for a healthy vegan hot chocolate recipe is officially over! All thanks to Cocoringa from Foods Alive. This hot chocolate is hands down the best hot chocolate I have ever had in my life. Even hot chocolates from my pre health journey days, nothing can compete. And that's not even the best part! Cocoringa contains a superfood: Moringa. Moringa is a green that contains an insane amount of vitamin C and other nutrients. I love this, because not only is it free of unhealthy ingredients, but it contains superfoods so you want to drink it even more! The magic happens when you take all the incredible ingredients of Cocoringa and add it together with the pumpkin and you get this rich decadent vegan pumpkin hot chocolate.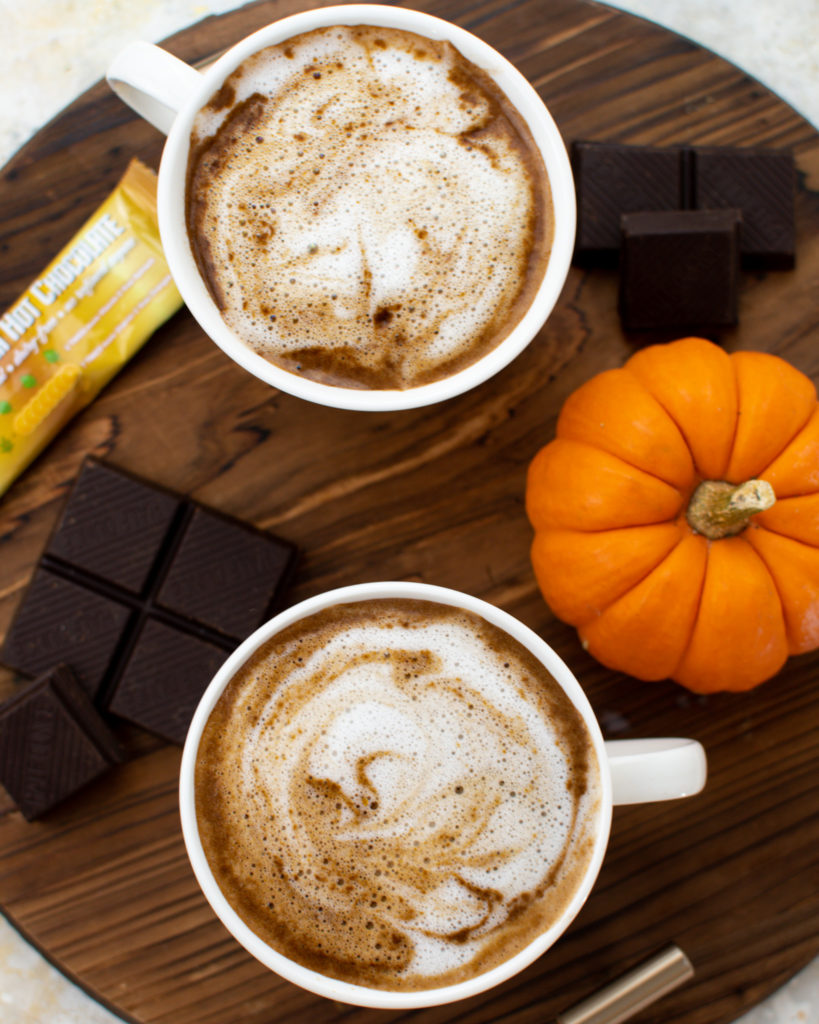 Why add pumpkin to hot chocolate:
Now, you may be thinking who puts pumpkin in hot chocolate? Well, I do. Let me put you on this right now with this vegan pumpkin hot chocolate recipe! Adding pumpkin to hot chocolate makes it so rich and and creamy. You may be worried that the pumpkin may give the hot chocolate a fiber texture, but I can assure you that it mixes so smooth. The pumpkin taste doesn't linger either. The pumpkin essentially just adds an extra thickness, and an extra vegetable! I think we're all trying to find ways to include more vegetables into our diets, so this is a great solution! I have plenty of vegan dessert recipes on my blog that sneak in vegetables. Here are some of my favorites: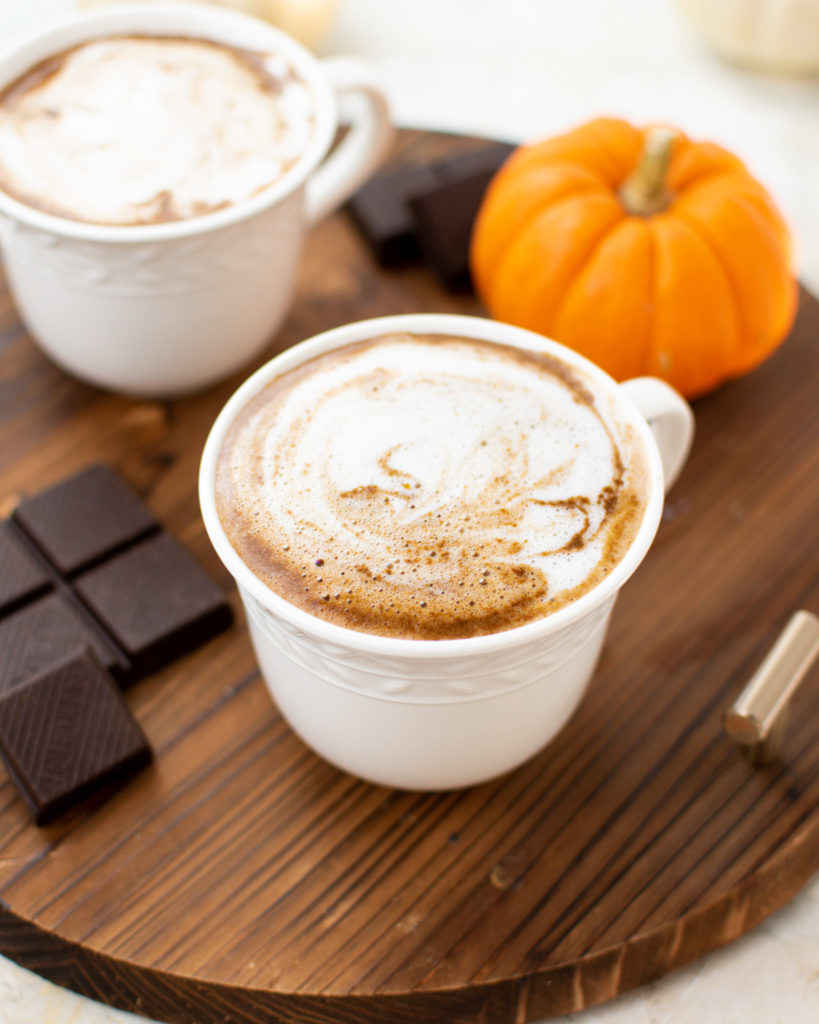 Ingredients for this Vegan Pumpkin Hot Chocolate:
Pumpkin puree
Oat milk
Vanilla extract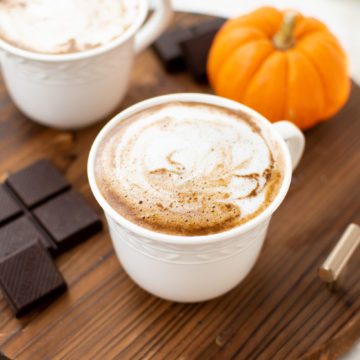 Vegan Pumpkin Hot Chocolate
Instructions
Add all ingredients to a saucepan and heat until warm, stirring until everything is evenly combined.

(Optional) Add to blender to get frothy texture.